---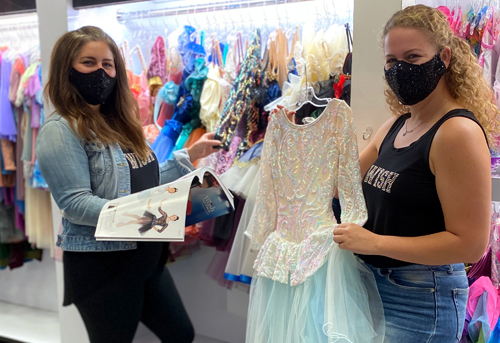 In-Person
Make a personalized appointment to shop our full costume collection in person in the privacy of our A Wish Come True showroom.
To make an in-person appointment, click here.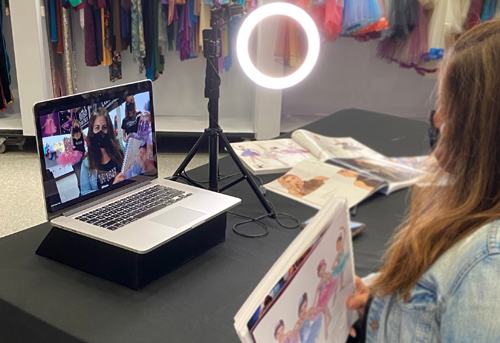 Virtual
Make a virtual appointment to shop our full costume collection from the privacy of your home or studio. Invite your staff to a private Zoom call where an AWCT personal shopper will present the collection based on your objectives.
To make a virtual appointment, click here.
---
---
A Wish Come True
2530 Pearl Buck Rd
Bristol, PA 19007
---
FAQs
What will the virtual event be like?
The virtual event will be tailored to you. You will be shipped a show packet before your appointment, which will include a pre-release of the newest catalogs and some fun promo items. Our personal shoppers will answer any costume question you have and will show you any costume you'd like, just like an in-person show. Our staff can also take you on a personalized tour through our offices and factory!
---
Who can I bring to the event?
You may bring a small group of staff to online and in-person shows. We encourage studio owners, teachers and office and costume managers to attend. Please be aware Confidential Pricing will be shared at these events.
---
How will you ensure my safety?
We encourage in-person appointments to be made on Saturdays or after 3PM on weekdays to allow the least amount of interaction with non-essential A Wish Come True staff. Appointments will be private and arrival times staggered. Masks and social distancing will be required. Deep cleaning is being done routinely. Your well-being and the well-being of our employees is our first priority.
---
Are you offering a show credit or discount this year?
Yes, you will receive a $100 credit or an additional 3% discount for attending in person or a $100 credit for attending virtually. The discount/credit is one time use and one per studio.
---
How do I sign up?
Pick your date and time for an in-person appointment here.
Pick your date and time for a virtual appointment here.
---
Questions? Email us at wishweb@awishcometrue.com or call 1-800-755-2248.